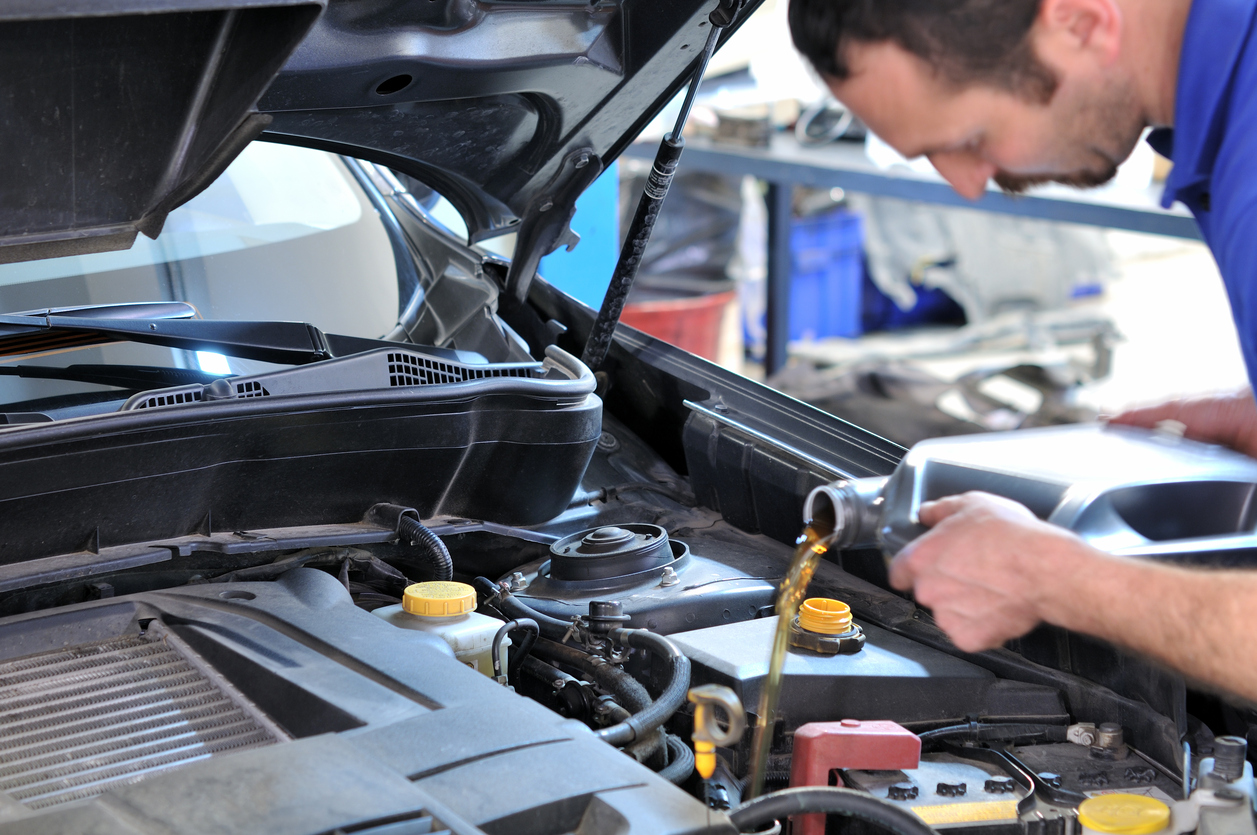 Quick and Easy Oil Change Service in Andalusia, AL
The best way to take care of your vehicle investment is to keep it maintained. While scheduling a service appointment may seem like a hit to your wallet or a dreaded to-do on your list, taking care of your car will save you time and money in the long run. With that being said, without a healthy engine, your car is never going to run properly, and the best way to maintain it is with regular oil changes.
Although your vehicle may appear to be running just fine, if you aren't routinely switching out your oil, eventually your engine will give out on you. While oil change procrastination is common, many drivers do so because they don't know what's at state. If your car starts showing signs of a worn engine, chances are you are already way overdue for a service visit.
Our team understands how precious your time is, and we would never recommend a service to you that you don't need. So, come see us at Walt Massey CDJR in Andalusia, Alabama. With a little bit of your time for an affordable service, you will be surprised at the difference you see in your vehicle!
Why Are Regular Oil Changes So Important?
So, you might ask, why are oil changes so important anyways? While oil may seem like a small component to such a large vehicle with so many bells and whistles, it has many benefits. Besides protecting your engine, oil also does the following:
Acting as a coolant for the engine
Keeps engine components lubricated, preventing excessive wear and tear or harsh rubbing
Filters out debris and prevents sludge build up
Don't take any chances with engine damage. Oil changes are a simple and easy service, and we can provide you with one today. Whether your vehicle requires synthetic or standard oil, we can take care of it. Also, if you ride isn't a Toyota make, don't sweat it, as we service vehicles from a multitude of manufacturers. Go ahead and schedule your service with us, and our team at Walt Massey CDJR will handle the rest.
Get A Quick Oil Change Service in Andalusia, AL
Whether you need an oil change, tire rotation, brake inspection, or wheel alignment, our team of experts know how to help. The best way to determine the proper time for an oil change is by checking your manufacturer's recommended guidelines. When you bring your vehicle to Walt Massey CDJR, you will get a top-notch experience with professional technicians and a comfortable waiting room. Go ahead and schedule your appointment online. We look forward to servicing your vehicle very soon!